Other
2023.01.05
Happy new year to you and your family!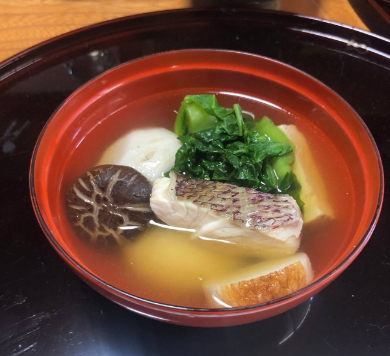 Happy new year to you and your family!
I would like to express my sincere gratitude for your continued support during the past year.
The year 2023 is the year of 癸卯, and the combination of "癸" and "卯" indicates that our past efforts will bear fruit.
It is said to be a year of vigorous growth and rapid progress.
In Japan, people traditionally eat a special soup called "Ozoni" to wish their health and prosperous upcoming year.
"Ozoni" is a Japanese traditional soup which contains rice cakes and ingredients. (Ingredients vary from region to region).
In Hakata, the soup stock for Ozoni has traditionally been made from flying fish ("TOBIUO" in Japanese).
(In my family, we also make Ozoni soup stock from flying fish every year, and it is quite delicious, even if I do say so myself!)
Last year, we experienced material shortages and energy price hikes, but thanks to your support, Atex was able to sustain its growth.
This year 2023, we will work as a team to make another leap forward like a flying fish, with the same tenacity as the rice cakes in Hakata Ozoni.